Westland HAS.1 Wasp
Background
The Wasp was originally a private venture by Saunders-Roe in 1957, but its development path goes back much further. In 1951 Saunders Roe acquired the Cierva Autogyro Co. (formed in England in the 1920's) as part of a post war diversification away from flying boats. In that takeover they acquired the W.14 Skeeter which was developed for the British Army. Working on experience gained from the Skeeter, the P.531 was developed. The prototype (G-APNU) first flew on July 20,1958. A Nimbus powered version flew on August 9, 1959. Westland then acquired Saunders Roe in that month. Parallel development of a general purpose helicopter for the British Army and the Royal Navy led to the Scout/Wasp. The Scout being configured as a five seater with skid undercarriage, whereas the Wasp features a quadricycle undercarriage and folding elements (tail and main rotors) to enable shipboard stowage. The pre-production Scout flew on August 4, 1960, with the first production model being tested on March 6, 1961. The prototype Wasp became airborne on 28 October1962. The initial Wasp user was the RN who took 98 aircraft for use on 'Leander' class frigates. The Dutch also took 12 for use on their 'Van Speijk' class vessels. Other users included Brazil, Indonesia, New Zealand, and South Africa. Total Wasp production was 142. Most had been retired by 1981 (generally replaced by the Lynx). Indonesia and New Zealand were the last military operators.
Nine of these aircraft (NZ3901-3909) have been operated for the Royal New Zealand Navy since 1966. Acquired to provide ASW and general support for the Leander class frigates, they have also carried out a variety of other duties - including being used for aerial spraying on Raoul island in 1975! Nicknamed the 'parrafin pigeon' in service, the first two aircraft purchased in 1966 were joined by a third in 1971. However, NZ3903 (c/n F.9757) was written off after ditching due to engine failure in the Waitemata harbour in 1973. A fourth Wasp, XT417 (c/n F.9587) was borrowed from the Royal Navy and operated as NZ3904, before being returned in 1974. The aircraft was subsequently purchased for the RNZN in 1977. The aircraft was written off in 1992 when it crashed after ingesting a tarpaulin while landing at Taupo. One other aircraft (NZ3901) has been lost, having ditched in the Hauraki Gulf in 1973. Four further Wasps were purchased in 1981 (arriving by 1983) to operate from the newly acquired HMNZS Southland and HMNZS Wellington, and for training. Two further airframes (XS536, XV622) were also purchased to provide spares. Four more attrition airframes were acquired in 1989, one being broken down and the remaining three going into storage. (These aircraft have variously been identified as XS528, XS532, XS533, XS566, XT428, XT432, and XT782. I would appreciate a conclusive identification if anyone can help). The latter airframe, XT782 was later rebuilt using parts from NZ3901 and NZ3904 as NZ3909, going into service in 1994.
In an unusual arrangement, the aircraft were flown by naval pilots, and maintained by air force personnel. RNZN rotary training is provided by the RNZAF, and in recent years there has been increased pilot exchange between the two services. Staff rotation is generally over eighteen months to two years. The helicopters are also rotated as the various naval vessels are refitted, and as the frigates are re-assigned duties. In recent years operations included time in the Persian Gulf, and peacekeeping duties in Bougainville (NZ3907 operated from HMNZS Canterbury in the high vis red scheme resulting in the nickname 'orange sprat', as the larger UH-1H aircraft were termed 'orange roughy'. The aircraft were officially retired on April 9, 1998, as the Navy acquired Kaman Seasprites to equip the ANZAC frigates coming on line.
It will be interesting to see whether any Wasps join the Westland Scouts currently on the New Zealand warbird scene. The retired RNZN Wasps were purchased by Westland, although NZ3906 (c/n F.9570, ex XS543) has been passed to the RNZAF museum, and NZ3902 (c/n F.9679) is in store at the Devonport Naval base for the Navy museum. Three further Wasps, the gutted remains of NZ3901 (c/n F.9678), XS532 (marked 406) and XS553 (marked 457) are in store with Don Subritzky at North Shore.
Last Update:- 20 May, 2000

---
Technical Data
Accommodation : 2 crew plus 4 passengers
Dimensions

Span : 9.83m (32'3ft)
Length : 9.24m (30'4ft)
Height : 3.56m (11'8ft)

Weight

empty : 1,566kg (4,452lb)
max : 2,495kg (5,500lb)

Power Plant : 710shp RR Bristol Nimbus 503
Performance

max speed : 193kmh (120mph)
max climb : 1,440ft/min (7.4m/sec)
ceiling : 12,200ft (3,720m)
range : 488km (303miles)
---
Images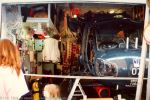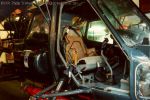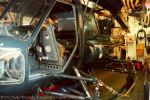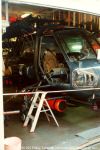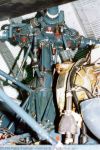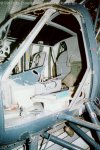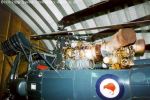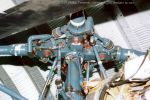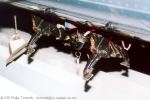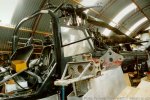 ---

&copy 1996-2000 Phillip Treweek, all rights reserved