A-4K Skyhawk
NZ6216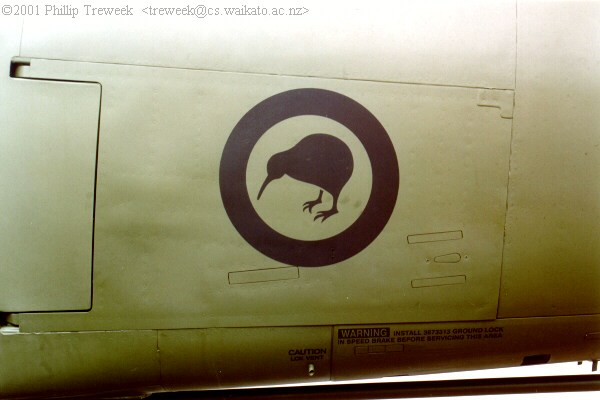 Taken at Ohakea, December 13, 2001. Speed brake - port side in the closed position. The four inset panels are fittings for RATO bottles. Note the position of the national markings (the beak of the Kiwi always faces forward). Below the speedbrake can be seen a LOX vent (marked 'CAUTION LOX VENT'). Aft of this is a warning stencil which reads
'WARNING INSTALL3673313 GROUNDLOCK IN SPEEDBRAKE
BEFORE SERVICING THIS AREA'
The arrestor hook shaft can be seen at the bottom of the picture.
---
---

&copy 2002 Phillip Treweek, all rights reserved