Hawker (Baghdad) Sea Fury
Background
This aircraft has no military connection with New Zealand, apart from service of Kiwi pilots in the FAA, and the particpation by British and New Zealand servicemen in Korea.
The Sea Fury was designed by Sidney Camm in 1942 to provide the RAF with a lightweight Tempest. The design was modified in 1943 to meet a Royal Navy specification (F.2/43) for a fleet fighter. The prototype flew in February 1945. The aircraft was subsequently used in combat during the Korean war.
ZK-SFR is not a true Sea Fury - rather it is a FB Mk.II built for the Iraqi Air Force in 1952 (c/n37723), and serialled 326. Originally it lacked the wingfold and hook mechanisms of the naval version - these have subsequently been retrofitted (1992) with parts from the FAA Historic flight T.20 (WG655) which was written off in an accident on July 14, 1990. The New Zealand aircraft is one of 27 ex-Iraqi aircraft which arrived in the USA in the 1970's and have since dispersed around the world. Registered as N43SF, when it arrived in the US in 1972, the aircraft was never flown.
ZK-SFR arrived in New Zealand in 1986, and was then completely overhauled (having only done 120 hours since new). The first post restoration flight occurred on March 12, 1988. The aircraft has been performing publicly since, and is painted in the plumage of FAA aircraft WJ232. That aircraft, piloted by Lt. Carmichael, successfully intercepted a Soviet Mig15 during the Korean war (9 Aug,1952), while on operations from HMS Ocean. The Sea Fury has made several excursions to Australia - participating in pylon racing in Tasmania.
The aircraft has recently been advertised for sale)
Last Update:- 12 September, 1998

---
Technical Data
Data provided courtesy of Qwilton Biel (Team Manager, Sea Fury 14)
Accommodation : 1
Dimensions

Span : 11.7m (38'5ft)
Length : 10.5m (34'8ft)
Height : 4.9m (15'11ft)

Weight

empty : 4,191kg (9,240lb)
max : 6,665kg (14,6500lb)

Power Plant : 2550hp Bristol Centaurus 18 (2 row radial)
Performance

max speed : 736km/h (460mph)
max climb : 20,000ft in 5.7min
ceiling : 35,800ft (11,015m)
range : 1,290km (810miles)
---
Images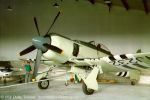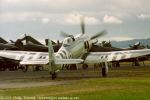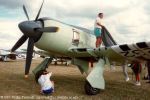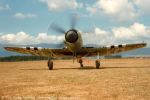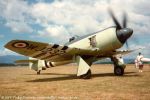 ---
Close Up
Remember to let me know if you have a request for an image of a particular part of the aircraft!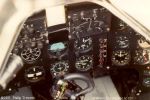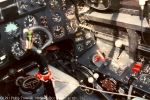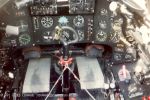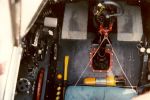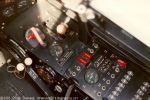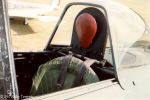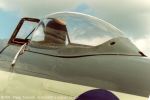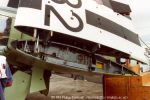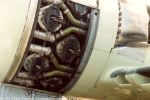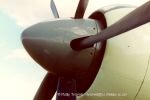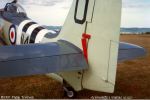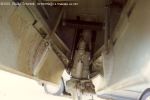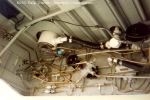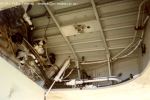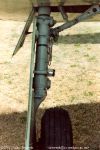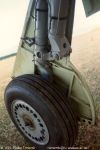 ---

&copy 1997 Phillip Treweek, all rights reserved