Sikorsky S-76A
Background
The S-76 was developed as a medium lift helicopter for the commercial market. The project was announced in 1975, and the aircraft was initially aimed at the offshore/ oil support sector of the market. The first prototype flew in March 1977, and deliveries of the production model began in 1978.
The aircraft illustrated below, ZK-ISJ was imported to carry out Air Ambulance work for the St.Johns Ambulance Service in 1997. ZK-ISJ (c/n760012) has had an interesting history. First registered as N4237S in 1979 to United Technologies Corporation, the aircraft then became ABLE-1 with the Royal Jordanian Air Force as a runabout for King Hussein. The aircraft returned to the United States in 1987, to its original registration and owners. In 1989 it was transferred to the Australian register as VH-JQI for a New South Wales company, PMA Services PL. In 1990 it was back on the US register, but this time with Aircraft Holdings Inc of Miami (Fla). In 1991 it spent a month as XB-RXV with Aviorrenta SA de CV, before returning to be N4237S again, and then becoming VH-SHW when purchased by the Australian businessman Dick Smith. In 1995 the registration was changed to VH-CFH, and the ownership changed to Dick Smith Adventure PL.
Imported to New Zealand in 1997, the aircraft is currently operated for the St.Johns by their Auckland Regional Trust Board. The aircraft is set up for two stretchers and four medical seats, with a winch for SAR work. The aircraft is presently based from Auckland International Airport at Mangere.
Last Update:- 1 October, 1998

---
Technical Data
Accommodation : 2 crew + up to 13 passengers
Dimensions

Rotor Diameter : 13.41m (44'0ft)
Length : 13.44m (44'1ft)
Height : m (ft)

Weight

empty : 2241kg (4942lb)
max : 4399kg (9700lb)

Power Plant : 2x650shp Allison 250-C30S turboshafts
Performance :

max speed : 286km/h (179mph)
max climb : ft/min (m/min)
ceiling : ft (m)
range : 740km (460miles)
---
Images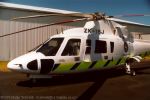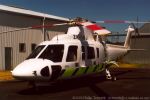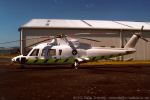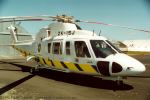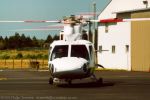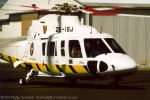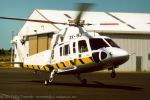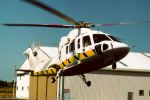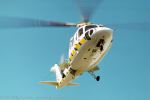 ---
Close Up
This is a just a start - I intend getting more images of this helicopter. Remember to let me know if you have a request for an image of a particular part of the aircraft!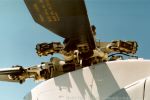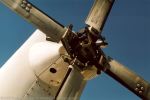 ---

&copy 1998 Phillip Treweek, all rights reserved