Ryan ST-M S2
Background
Ryan Airlines was founded by T.Claude Ryan in 1922, and was soon engaged in conversion work on war surplus aircraft for civil use. The first original design (the M-1) was introduced in 1926, and this was followed by the M-2, the B-1 Brougham and its successors, the C-1 Foursome, and Lindbergh's NYP. In 1927 T.Claude Ryan sold Ryan Airlines to B.F.Mahoney Aircraft Corporation, later the Ryan-Mahoney Aircraft Corporation. Ryan continued with the Ryan School of Aeronautics, which had also been started in 1922.
In 1933 T.Claude Ryan re-entered the aircraft manufacturing business with the Ryan Aeronautical Company, based in San Diego. The first product was the Ryan ST (Sport-Trainer). This was a braced low-wing tandem open cockpit aircraft powered by 95hp Menasco B-4 Pirate engine. Only five were built, but they were followed by the supercharged 125hp ST-A, and the 150hp ST-A special. Production of the ST-A amounted to 71 aircraft, one of which was evaluated by the USAAC as the XPT-16. When accepted for military service in 1939, this lead to the PT-16, PT-20, PT-21, and PT-22 family of trainers.
The ST-M however, preceded these as a military version of the ST. First flown on June 8, 1934, this was a single seat trainer or 'light fighter'. Produced from 1935 through to 1942, it was sold in small numbers to Latin-American countries including Bolivia, Ecuador, Guatemala, Honduras, Mexico, and Nicaragua. A two seat version was sold to the Netherland East Indies as the CTM-2 and the STM-S2 seaplane. A further version, the STM-2E/P was sold to China.
New Zealand' sole example of the ST-M starts, as noted above, with 108 CTM-2 and STM-S2 which were delivered to the Netherland East Indies Air Force in 1941. The aircraft illustrated below (c/n 489) began life as part of the ST-M S2 order, and on delivery was serialled S-53. When the region was over run by Japanese forces, Although some remained intact and were used by the occupying forces, 37 of the Netherland East Indies Air Force Ryan aircraft were evacuated to Australia, where they were taken up by the RAAF. Many of the STM-S2 aircraft were converted to wheeled undercarriage, although at least three continued to be operated on floats. Three of the Ryans appear to have become spare parts as only 34 were serialled A50-1 to A50-34. S-53 was one of the aircraft evacuated to Australia and taken on by the RAAF, for whom it was serialled A50-13 by June 10, 1942. Twenty-six of the ex-Netherland East Indies Air Force aircraft survived the war, and twenty entered the Australian civil register. S-53/A50-13's war service, like many of its fellows is not well documented, but was primarily in a training role. The aircraft was released from service to Brown & Dureau PL of Melbourne, entering the civil register as VH-AGS on February 27, 1946. The aircraft was sold and re-registered to Henry Sterling on March 7 of that year. The registration was withdrawn on December 19, 1947. The aircraft was re-registered to S.White of Wagga NSW on February 13, 1950 before being withdrawn again on August 6, 1951. Re-registered on April 16 1953, the ownership passed to J.Whiteman of Sydney in November 1953.
In 1955 Mr Whiteman exported the aircraft to New Zealand, where it became ZK-BEM on September 14, 1955. Over the next ten years, the aircraft was registered to five owners (A.Blechnden, Hamilton October 15 1955; G.Rice, Auckland August 11 1958; J.Tuohy, Auckland September 1 1960; P.Sheffield, Clevedon April 2 1962; and K.Quinn, Papakura Mar 10 1964). The last owner was Clem O'Neil who was unfortunately killed in an aero accident. His parents later gave the derelict aircraft to Kerry Newman. The aircraft was officially withdrawn from use on July 19, 1967. In August of that year the aircraft was donated by Kerry Newman to the Museum of Transport and Technology in Auckland. At that time ZK-BEM had completed 533 hours.
Part of the agreement in gifting the aircraft was that it should be refurbished as a flying exhibit for display purposes. The derelict aircraft languished for a number of years, as there was disagreement over how to proceed with the restoration. MoTaT's policy has otherwise been for static restorations only. Some work was done, but the aircraft remained on the ground. However, in 1994 an agreement was reached between MoTaT and the Warbirds Association. This allowed for restoration as per the donor's instruction, with the Warbirds having exclusive use of the aircraft for a ten year period in return for carrying out the necessary work. The majority of the refurbishment was carried out by Ace Edwards, Gary Pearce, and Bruce Coulter, with assistance from Jim Lawson and the team at Aero Tech. Restored in its original Netherland East Indies Air Force markinga as S-53 the aircraft made its public debut at the Warbirds Association 21st Anniversary celebrations in November 1998 (as illustrated below). Unused for more than thirty years, the registration ZK-BEM was renewed on November 19, although an exemption allowing only the serial S-53 to be carried was later permitted. On December 13, 1998 the aircraft made its first post-restoration flight from Ardmore in the hands of New Zealand Warbird Association President, Trevor Bland. Testing of the aircraft was curtailed when the aircraft was grounded by a blown supercharger oil seal and the engine underwent further rebuilding. The aircraft has since appeared at a number of airshows and fly-ins (as illustrated below)
A number of other ex-Netherland East Indies Air Force STM aircraft survive in Australia.
Last Text Update:- 28 March, 2003
Last Picture Update:- 28 May, 2003

---
Technical Data
Data is for ST-M
Accommodation 2
Dimensions

Span : 9.12m (29'111ft)
Length : 6.92m (22'9ft)
Height : 2.11m (6'11ft)

Weight

empty : 480kg (1,058lb)
max : 771kg (1,700lb)

Power Plant : 150hp Menasco C4S engine
Performance

max speed : 257km/h (160mph)
max climb : 1400ft/min (427m/min)
ceiling : 21,000ft (6,400m)
range : 603km (375miles)
---
Images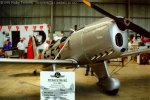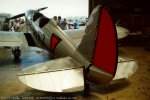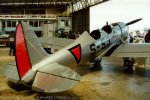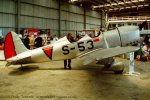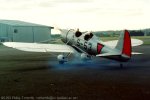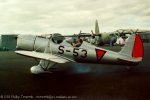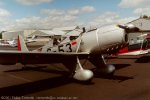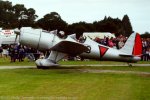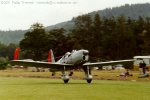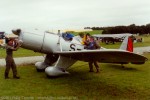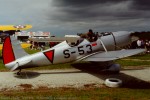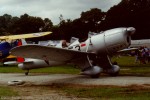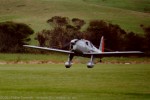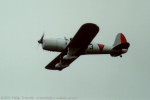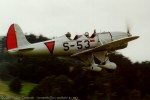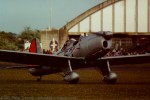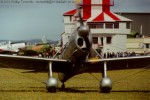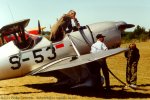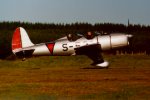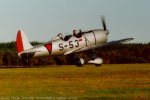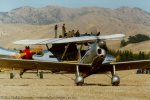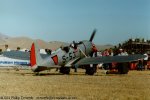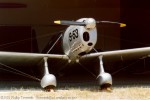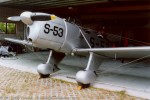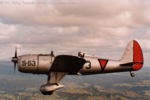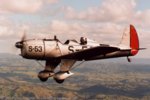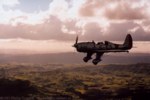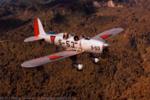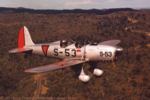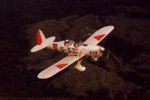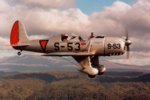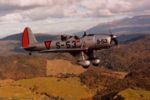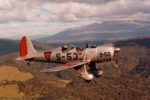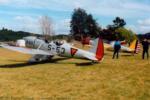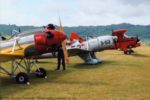 ---
Close Up
This is a just a start - I intend getting more images of this aircraft. Remember to let me know if you have a request for an image of a particular part of the aircraft!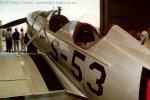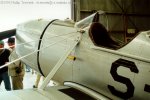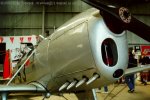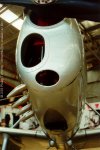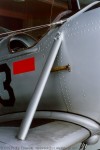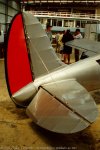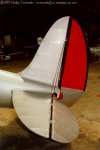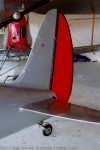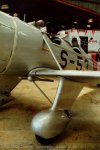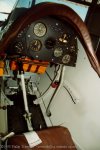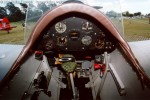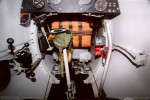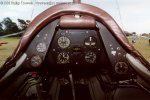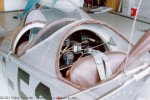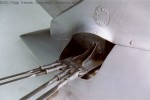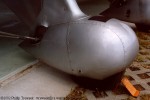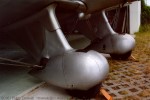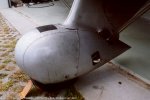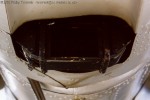 ---

&copy 2000 Phillip Treweek, all rights reserved