Hawker Hind
Background
The Hawker Hind was the penultimate derivative of a design which spanned nearly ten years of production, and comprised the lion's share of British military aircraft production in the 1930's. The line starts with the Hawker Hart which was built to meet specification G.12/26 as the Air Ministry sought to replace the DH.9 and Fairy Fawn light day bombers. Hawker's prototype (J9052) began construction in 1927 and made it's first flight in June 1928. Evaluated against the Fairy Fox II and Avro Antelope, the type was selected and went into service in 1931. The type was very successful, remaining in RAF service till 1939. Found to be considerably faster than the front-line fighters of the day, the first derivative was a two seat fighter version in the mould of the Bristol F.2B. The Demon featured twin forward firing machine guns and replaced the Hart's Rolls Royce Falcon powerplant with the Kestrel engine. This entered service in 1931 and was equally successful. A 1931 specification for an army cooperation type to replace the Armstrong Whitworth Atlas (spec 7/31) was also met by a Hart derivative - the Audax. Evaluated in 1931, it went into service the following year continuing till 1941. A naval requirement was tendered for by modifying the Hart prototype with folding wings and associated changes. After evaluation in 1931/32 this went into service in 1933 as the Osprey. To replace the Westland Wapiti in use in the Middle East, another Hart/Audax variant built to meet the tropical requirements was produced. Named the Hardy, it went into service in 1934 and the last were broken up in 1941. Another Audax development intended for use in South Africa was named the Hartbees. This reained in the front line till 1940, and remained as a trainer till 1946.Next in the line was the Hind - of which there is more below. The end of the line was the Hector. Built as an Audax replacement as part of the 1935 re-armament programme, it incorporated many of the Hind refinements but used the Napier Dagger III engine as Kestrel production was already allocated. The Hector entered service in 1936 and was not relegated to second-line duties (target and glider tug) until 1940.
The Hind was developed to meet Air Ministry Specification G.7/34. This meant it was a Hart replacement, albeit as an interim measure till the Blenheim and Battle could be brought into service in numbers. The main differences with the earlier Hart are a new powerplant (the Rolls Royce Kestrel V) and the inclusion of refinements from the earlier derivatives such as the cut-down rear cockpit developed for the Demon. The prototype (K2915) was constructed very rapidly due to Hawker's development work for other proposals, and made its first flight on September 12, 1934. A variety of changes were subsequently incorporated ('ram's horn manifolds, Fairy-Reed metal propeller, and engine options) and the first production Hind (K4636) was flown on September 4 1935. The type went into service in November 1935 and eventually equipped 20 RAF bomber squadrons. A number were also sold to foreign customers including Latvia, Persia (Iran), Portugal, Switzerland, and Yugoslavia. By 1937 the Hind was being phased out of front-line service, but found a new career as a trainer. A number were also supplied to Commonwealth countries.
New Zealand operated 61 Hinds supplied as part of the British Commonwealth ('Empire') Air Training plan. Fifty-eight aircraft were delivered by sea in 1940-41, while a further fourteen were sunk in transit. One shipment suffered a fire which resulted in one Hind being written off. The delivered aircraft were serialled NZ1501- NZ1558. Three more aircraft (NZ1559-NZ1561) were reputedly assembled from wrecks (at Ohakea or Hobsonville). The Hind aircraft were initially issued to 3 Service Flying Training School at Ohakea in September 1940 as an advanced trainer. Arthur Bradshaw notes their use during December 1940 for a staff pilots course (mostly air gunnery and dive-bombing practice) in which some of the flying was from Fielding Aerodrome. The Hinds were replaced in February 1942 by newly arrived North American Harvard aircraft. The Harvard aircraft had been on order since 1939 but were delayed in delivery until 1941. In light of the Japanese conflict which commenced in late 1941, the RNZAF underwent a re-organisation and 3 SFTS was disbanded in March 1942, with 1 SFTS and 2 SFTS being enlarged.
The preparation for a potential Japanese attack meant even second-line aircraft were prepared for use under the FAFAI scheme. The Hinds were assigned to 6 (Army Cooperation) which formed at Milson (Palmerston North) on February 20th under W/Cdr J.G. Fraser. The Squadron was later split with 20(AC) Squadron being formed at Onerahi (Whangarei) on August 10, also under W/Cdr J.G.Fraser (and later F/Lt F.L. Gates and F/Lt F.Edwards). The former 6(AC) Squadron was disbanded on October 20, 1942 and the Hinds were remustered to 21(AC) Squadron at Ohakea under S/Ldr S.N. Wiltshire GC (and later S/Ldr W.A. Cameron). The Squadron later returned to Milson as a Fighter OTU was set up at Ohakea. A third army cooperation squadron was formed at Norwood in November. That unit, 22 Squadron, was to use Hinds, but was rapidly re-equipped with Vickers Vincents. The army cooperation Hind aircraft were converted back from trainer models to a fully armed standard. They carried flare launchers on the wingtips, bomb shackles under the lower wings and a lewis gun in the rear cockpit. The aircraft which had been in trainer yellow or dark green/dark earth topsides over yellow had their camouflage extended so only the lower surfaces were yellow. (Squadron codes were 6(AC) XX, 20(AC) ZG, 21(AC) UY). The Squadrons were progressively disbanded during 1943, with 20 Squadron going on July 1, and 21 Squadron on August 26. (22 Squadron had disbanded on May 10, 1943). A number of the army cooperation pilots went to 25 Squadron to train on Dauntless Dive-Bombers.
About 25 aircraft were lost in service due to accidents. Only two accidents were fatal, both with 3 SFTS. The first was on March 4, 1941 NZ1507 collided with NZ1526 between Shannon & Levin - LAC E.R. Archer was killed, but LAC G.G. Thomas in NZ1526 was able to make a forced landing. On September 4, 1941 NZ1504 was lost when the aircraft struck the drogue during camera gun exercise and crashed into the sea off Paekakariki - the pilot, LAC A.L.Skinner being killed. A number of aircraft were assigned for use as instructional airframes. (see here for individual aircraft details). Four aircraft (NZ1511, NZ1521, NZ1522, NZ1538) were sent to Australia in April, 1942 as spare parts for the RAAF. The final stocks of Hind aircraft (around 30) were broken up in September 1943.
Several partial aircraft and a number of Hind components have survived: These are:
NZ1518 (ex K6717) from production batch 3 was later modified by General Aircraft Ltd as a trainer. The aircraft is known to have served with 98(B) Squadron and the Special Duties Flight. Assigned to New Zealand on August 20, 1940. The remains of the aircraft are in storage with MoTaT for eventual restoration.
NZ1528 (ex L7184) from production batch 4. The aircraft is known to have served with 108(B) Sqn, No.5 FTS, and No.7 ERFTS. Assigned to New Zealand on September 5, 1940. Components are in storage with Classic Aircraft Collection, Albany, North Shore.
NZ1535 (ex K6721) from production batch 3 was later modified by General Aircraft Ltd as a trainer. The aircraft is known to have served with 98(B) Sqn, 104(B) Sqn, and 610 Sqn A.A.F. Assigned to New Zealand on on September 5, 1940. Designated instructional airframe INST28/INST45. The aircraft is under restoration with the Classic Aircraft Collection, Albany, North Shore utilising components from NZ1554. (illustrated below).
NZ1544 (ex K6703) from production batch 3 was later modified by General Aircraft Ltd as a trainer. The aircraft is known to have served with 500 Sqn A.A.F., and the Duxford Station Flight. Assigned to New Zealand on October 10, 1940. Served with 6 Sqn coded XX-Y. Known to have nosed over resulting in flash fire at Milson (Palmerston North) which destroyed all the fabric. Components are in storage with Classic Aircraft Collection, Albany, North Shore.
NZ1554 (ex K5465) from production batch 2. The aircraft is known to have served with 40(B) Sqn, No.8 FTS, No.9 FTS, and No.26 ERFTS. Assigned to New Zealand on February 14, 1941. Served with3 SFTS. Designated instructional airframe INST46. Components with Classic Aircraft Collection, Albany, North Shore being used in the restoration of NZ1535.
Last Update:- 14 May, 2002

---
Technical Data
Accommodation : 2
Dimensions

Span : 11.35m (37'3ft)
Length : 9.02m (29'3ft)
Height : 3.23m (10'7ft)

Weight

empty : 1,475kg (3,251lb)
max : 2,403kg (5,298lb)

Power Plant : 1x 599-640hp RR Kestrel V
Performance :

max speed : 299km/h (186mph)
max climb : ft/min (m/min)
ceiling : 26,400ft (8,045m)
range : 692km (430miles)
---
Images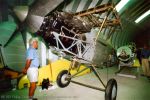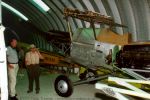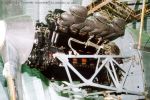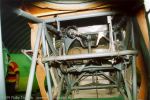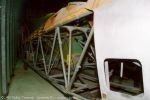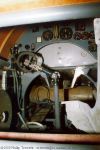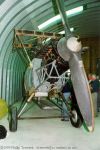 ---

&copy 2002 Phillip Treweek, all rights reserved