Airfield Scenes
Taupo
Taupo Airport, near the shores of the Lake of the same name, caters to commuter and scenic operators. These folk mainly deal with the many tourists who visit this lovely area each year - Taupo is situated between the Thermal Wonderland of Rotorua, and the Tongariro National Park, which contains several ski fields. With the Lake on offer as well, the tourist season extends year-round.
11 August, 1996, Grumman AgCat ZK-MEW The AgCat illustrated below was used for scenic, and more exciting rides by De Bretts. Leased from Pioneer, it has now been replaced by a similar AgCat ZK-MEX.

27 April, 1997 Having been in Taupo to accompany my partner on another one of her running excursions, I took the opportunity to see what was happening at the airport - and got the following images.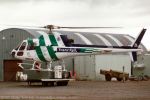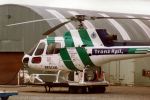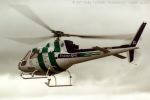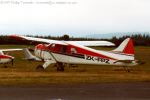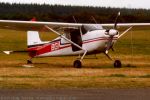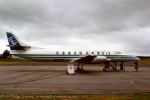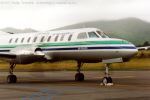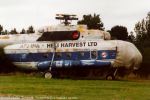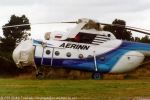 ---

&copy 1996-97 Phillip Treweek, all rights reserved