General Dynamics F-111
Background
The TFX project which became the F-111 began in the early 1960's. The Australian government ordered 24 aircraft in 1963 to replace Canberra bombers then in service. These became the F-111C (the USAF model was the F-111A, and the F111B was for the USN). The F-111C incorporated the FB-111A wing and undercarrige with the engines and avionics of the F-111A. The prototype F-111A aircraft took to the air in December 1964. The development programme was not straight forward however, and the Australian aircraft were but into storage while problems were ironed out.
The first six aircraft finally reached Australia in June 1973, and the other eighteen followed in three delivery flights. The aircraft were then assigned to 1 and 6 SQN, where they became known as 'Pigs'. Since then the aircraft have had a number of updates. In the late 1970's, four aircraft were modified to RF-111C standard. The other aircraft were modified with Pave Tack laser targeting, and other weapon conversions, and in the late 80's and early 90's a conversion program to replace analogue avionics with digital equipment was developed.
Four further F-111A aircraft have been acquired to replace F-111C aircraft lost in service. Although these do not have the 'C' wings, they have been otherwise modified to reflect the F-111C. In 1993 Australia purchased F-111G aircraft which have joined 6 SQN along with the RF-111C's. A summary of the Australian F-111 programme can be found here
RAAF F-111 aircraft are periodically seen in New Zealand on exercise. The images below were taken at an Open day at RNZAF Ohakea prior to the two-week exercise , Operation Matariki in March, 1998, and at RNZAF Whenuapai in March 2001 again at an open day, after an exercise.


Last Text Update:- 1 October, 1998
Last Picture Update:- 27 June, 2003

---
Technical Data
Data is for F-111C
Accommodation : 2
Dimensions

Span : 19.20m (63'0ft)
Length : 22.41m (73'6ft)
Height : 5.22m (17'2ft)

Weight

empty : 23,525kg (47,500lb)
max : 41,504kg (91,500lb)

Power Plant : 2x 8,390kgp (18,500lb st) P&W TF-30-P-3 Turbofans
Performance

max speed : 1,390km/h (865mph)
max climb : ft/min (m/min)
ceiling : 57,900ft (17,650m)
range : 5,435km (3,375 miles)
---
Images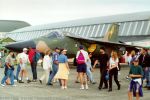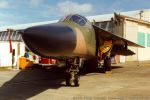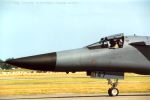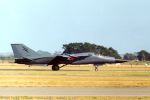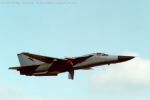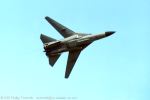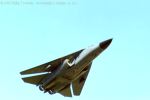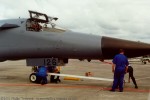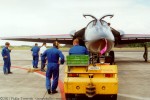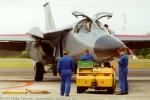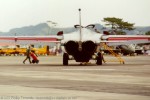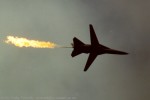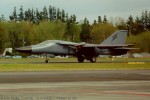 ---
Close Up
Remember to let me know if you have a request for an image of a particular part of the aircraft!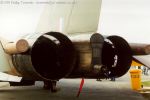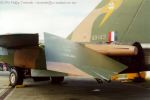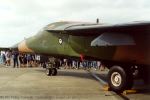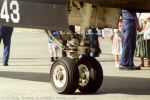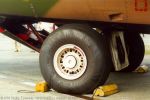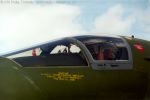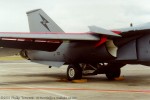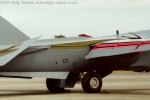 ---

&copy 1998-2003 Phillip Treweek, all rights reserved