Bell Model 222
Background
The Bell 222 project was announced in 1974 - with the aim of producing a high performance twin-engine helicopter for civil operation. The prototype first flew on August 13, 1976, and the aircraft entered production in 1978, being FAA certified in the following year. The Model 222B, featuring a larger rotor and uprated powerplant was introduced in 1982, followed in 1983 by the 222UT version with skids instead of the retractable wheeled undercarriage. The aircraft is produced in standard, executive and offshore setups. The executive fit features a crew of two and 5-6 passenger seats, while the offshore setup (popular with oil companies) has a crew of two and 8 passengers.
Only one Model 222 (a B version), ZK-HZQ currently appears on the New Zealand register. Owned by Helicopter Leasing NZ Ltd, it is operated as the WestpacTrust Air Ambulance, by the Waikato Rescue Helicopter Trust based in Hamilton. This aircraft is illustrated below. ZK-HZQ replaced an AS350 Squirrel previously operated by the Trust.
Last Update:- 25 July, 2001

---
Technical Data
Data is for the Model 222B
Accommodation : 1-2+7-8
Dimensions

Rotor Span : 12.8m (42ft)
Length : 12.85m (42'2ft)
Height : m (ft)

Weight

empty : 2,223kg (4,900lb)
max : 3,742kg (8,250lb)

Power Plant :
Performance :

max speed : km/h (mph)
max climb : ft/min (m/min)
ceiling : 15,800ft (4,815m)
range : 532km (333miles)
---
Images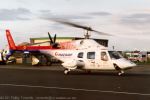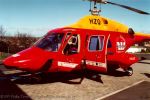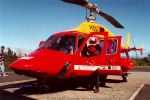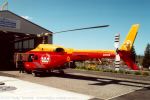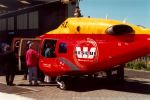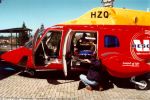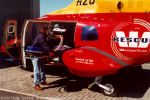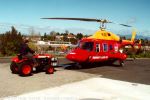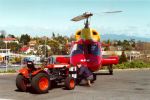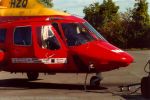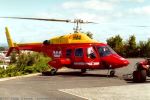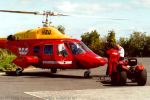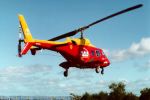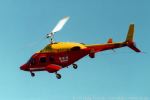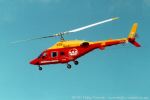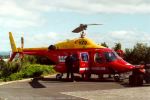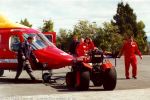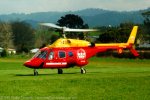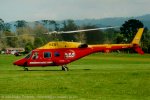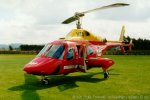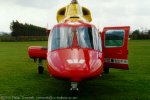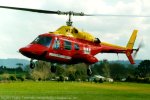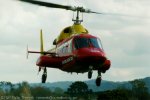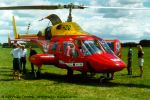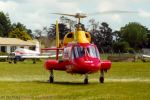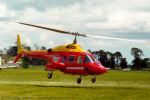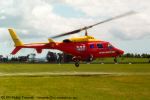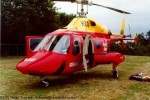 Close Up
Remember to let me know if you have a request for an image of a particular part of the aircraft!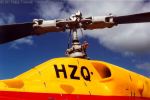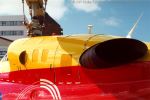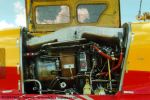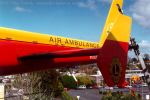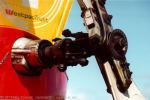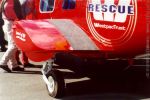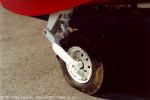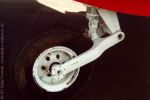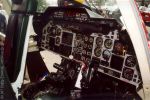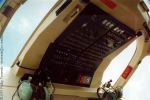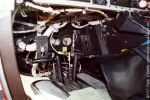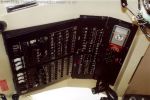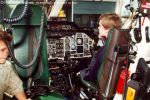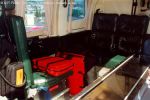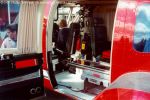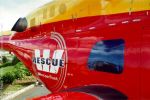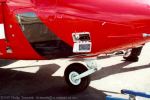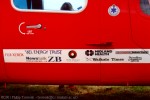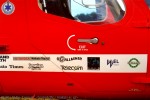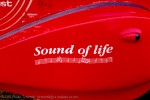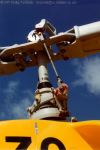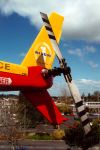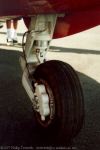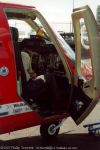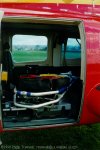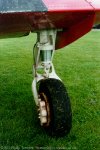 ---

&copy 1997 - 2001 Phillip Treweek, all rights reserved