AESL /Victa Airtourer
Background
The Airtourer is a development of a design submitted by Henry Millicer (Chief G.A.F. Aerodynamicist) for an RAC competition in 1953. A wooden prototype (VH-FMM) was completed and flown in 1959. In December 1960 Victa Ltd (whose aviation division had picked up the project) flew an all metal prototype (VH-MVA), and in 1962 the aircraft became the first Australian light aircraft to receive type approval. The aircraft was produced as the Victa 110 and Victa 115 with 100 and 115hp engines, and as the Super Airtourer with a 150hp Lycoming O-320 powerplant. Victa ceased production in 1966, and the aircraft rights for the Airtourer and the Aircruiser were sold to Aero Engine Services Ltd (AESL) of New Zealand. The aircraft was produced in Hamilton, and when production ceased in 1971, eighty had been completed (in addition to the 169 Australian built aircraft). The best known achievement of the type was Cliff Tait's circumnavigation of the world between May and August 1969 in ZK-CXU, where he travelled 53,097km in 288 flying hours.
Besides the prototype, the aircraft was produced in six main variants. The T.1 was the original 100hp production model, followed by the 115hp T.2, and 130hp T.3. The T.4 and T5 were both 150hp models, differing by a fixed pitch (T4) or constant speed (T.5) propeller. The T.6 was also a 150 hp model, where the T.6/12 had a 12 volt electrical system, and the T.6/24 had a 24 volt system. Some aircraft were later modified to 160hp, and at least one has received a 180hp powerplant.
The T.6/24 entered service with the RNZAF in 1970, after the prototype Airtourer 150 ZK-CXS was evaluated in 1968. This variant featured a 150hp Lycoming O-320-E1A powerplant, electric trim and flaps and a constant speed propellor. Less popular than the Harvards in service at that time, the four aircraft (NZ1760-1763) were used for basic training of army pilots in the helicopter programme, and as general runabouts. Superceded by the introduction of the Airtrainer in 1976, the aircraft were then utilised for University Cadet air experience flights, and the Air Training Corp annual Flying Scholarship training. The aircraft were retired in 1993, and sold by tender. The sale attracted 56 tenders, and all four aircraft have continued in civil use.
NZ1760 (c/n A542 ex ZK-JBX) VH-AMX is in Australia.
NZ1761 (c/n A546) ZK-LDG is based in Wharepapa South.
NZ1762 (c/n A552) ZK-JBZ was seriously damaged when it over-ran the runway at Reeve Airfield on January 8, 1999. Formerly based in Kerikeri, the aircraft was last reported at Aeromotive Ltd in Hamilton.
NZ1763 (c/n A553 ex ZK-JAX, VH-MUM) ZK-WBW is based at Ardmore. (the aircraft was previously in Wellington).
I must admit a soft spot for these aircraft, having flown three of the above listed aircraft (60, 61, and 62) as an ATC cadet in 1981. I subsequently went solo in Victa 115 ZK-CXQ (c/n 518). Unfortunately this aircraft is no more - it crashed during an airshow at Tokoroa on November 18, 1983 while being displayed by Cliff Tait.
Fifteen other Airtourers are currently on the New Zealand active register (as at December 2, 2002). These are
Airtourer 100: CHF (c/n 98), CMD (c/n 154),
Airtourer 115: CLD (c/n 130 ex ZK-CLH), CLF (c/n 121), CMF (c/n 157), CWA (c/n 506 ex VQ-FPD), CWC (c/n 510), CXU (c/n 521), VTR (c/n 516 ex ZK-CWE),
Airtourer T.3A: DLO (c/n C87 ex ZK-CHB), DNF (c/n C126 ex ZK-CLE), DSZ (c/n C60 ex ZK-CGP),
Airtourer 150: DAC (c/n A545),
Airtourer T.6/24: CYS (c/n A526), DBD (c/n A551 ex ZK-CGQ).
Last Update:- 2 December, 2002
Last Picture Update:- 2 December, 2002


---
Technical Data
Data is for the Victa 115 (T.2)
Accommodation : 2
Dimensions

Span : 7.92m (26'0ft)
Length : 6.33m (20'9ft)
Height : 2.30m(7'6ft)

Weight

empty : 490kg (1,080lb)
max :749kg (1650lb)

Power Plant : 115hp Lycoming O-235-C1B
Performance

max speed : 229km/h(142mph)
max climb : 900ft/min (274.3m/min)
ceiling : 14,000ft (4267m)
range : 758km (595miles)
---
Images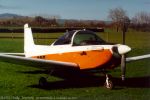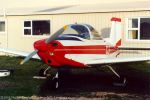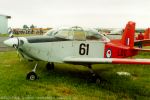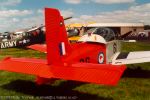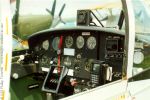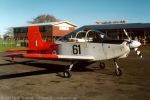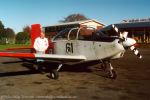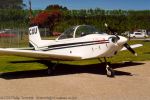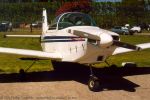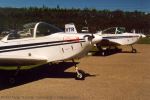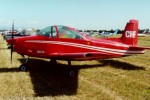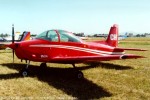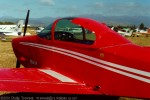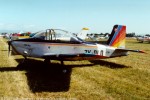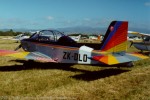 ---

&copy 1998-99 Phillip Treweek, all rights reserved